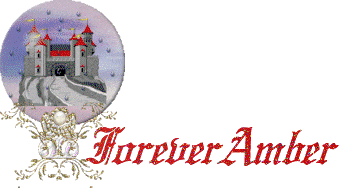 Rank:Diamond Member


Score: 572
Posts: 572
From: USA

| | |
| --- | --- |
| (Date Posted:05/03/2009 11:22 PM) | Share to: |
That's what I call a really dramatic title for a novel ROFL The Pleasure Palace: Secrets of the Tudor Court by Kate Emerson (website HERE, apparently she also writes 16th century mysteries under the name Kathy Lynn Emerson so not getting the first name author change at all) plucks a fairly obscure character from history & plops her into the midst of Tudor intrigue. Jane Popincourt (or Popyngcourt) was one of Mary Tudor's ladies growing up & was alleged to be one of Henry VIIIs bits of fluff. Remember the rumor that Henry VII had a bastard son called Roland while he was in exile in Brittany? Emerson not only goes with the premise that he did, bringing him to England as a Court hanger-on named "Sir Rowland", but that Rowland also had a twin sister who was therefore H7s daughter, making Jane H7s granddaughter. OK got the players right?

Jeanne (soon to be Anglicized to Jane) & her mother flee the French Court following the death of Louis XIIs predecessor, Charles VIII. For some reason I couldn't figure out, Maman is suspected of poisoning the king so she throws herself on the mercy of Daddy in England. Jeanne (the mother) is given a place in Elizabeth of York's household, while Jane, who's 4, is placed in the nursery with the royal Tudor brats & becomes good friends with Mary (not so much Margaret who gives Henry a run for brattiness in this tale). The usual Tudor timeline progresses, Maman dies suddenly, Uncle Rowland's too busy whining that he gets naught from the king to care, & Margaret Beaufort decides Jane should go to Scotland in Margaret's train. Jane's not particularly fond of Margaret so she's not thrilled, & then suddenly she's summoned to go see H7, whom at this point she's only met once in several years. Nice Grandpa. He decides she will stay in England & hang out with Mary rather than Margaret from now on. As if H7 would say BOO to Mommie Dearest ROFL Nothing's said about Jane's Tudor connection.

"The Pleasure Palace" nickname comes about when the dreary old king dies & his fun-loving son Henry takes the throne & life is one big party for the Tudors. One of Jane's closest nursery pals is Henry Guildford, who grew up to be Henry's Comptroller of the Household, & since they're the clever ones they're often involved in putting together masques & other entertainment. Charles Brandon does the obligatory sniff round Jane as he seems to do round every fictional female Tudor ROFL but Jane's interest turns to the captured Duc de Longueville. One of his squires happens to be her best friend from France & I cannot for the life of me recall what this guy's name was & I don't have the book anymore. I think it was Guy so let's run with that. Of course everyone wags their finger at Jane & says back off from the Frenchman, but she goes ahead & falls into bed with de Longueville anyway. Guy is not amused. Neither is Mother Guildford, who thinks such a loose strumpet ought not to be corrupting her darling son Henry.

Then of course Jane overhears that de Longueville, who she knows is married, regards her as nothing more than an English diversion despite all the protestations to the contrary. Unfortunately de Longueville's bragging about his conquest to H8, who says hmmm let's pluck this fair flower, shall we? He's her UNCLE so that's just...um....incest?

Luckily Jane has been doing some poking around, having not quite understood, being too young, what all the fuss was about in France, discovers Mother Guildford is a big fat liar as far as the death of her mother goes, & has dredged up the royal truth. So Jane is not too happy to summoned to service Uncle Henry. Or see him practically naked. As one wouldn't be. The only way to get him to stop pawing her is to tell him the truth of their blood relationship. Henry's not quite as grossed out as one ought to be in such a situation ROFL but he sets Jane to spying on de Longueville even though she can no longer stand him & is having feelings for Guy, arranging for her to go with Mary's train to France & shack up with him there. Guy is not amused. At the last minute Louis says I hear she's a great whore so she may not come to France at all. Henry is not amused to lose his pet spy/niece's services & have her do nothing in Catherine's household.

Intrepid Jane keeps digging & finally manages to ferret out the rest of the truth, including that her mother's death was definitely not of natural causes but part of some tedious Tudor plot & there's nothing to be done about it, considering. Henry contrives to get her into France anyway, where she flips off the Tudors, runs off with Guy, & apparently lives happily ever after.

It was OK as far as interesting behind-the-scenes Tudor tidbits go, but I just have a prejudice in general against "period" books that have characters speak like they live in downtown LA. They DID speak differenly than we do. I'm not saying go the Shakespeare route with archaic spelling, but formalize the language some & toss in a few period phrases now & then to retain the period flavor. Plus it was a 1st-person narrative. I hate when that's done when the author has decided to go the "omniscient" route & have whole sections where other characters are doing other things of which the protagonist has no knowledge anyway, just to further the plot. 1st-person should be from one person's POV, not everyone's. The whole I'm-related-to-the-Tudors thing was poorly used & seemed like a plot contrivance to just get Jane out of sleeping with Henry. It's not a keeper & I wouldn't spend money on it, but if you see it at the library, waste an hour or two on it just for the Court details.