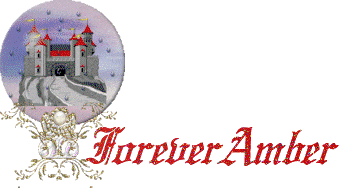 Rank:Diamond Member


Score: 572
Posts: 572
From: USA

| | |
| --- | --- |
| (Date Posted:02/20/2009 11:47 AM) | Share to: |
| | |
| --- | --- |
| From: Lady Helen (Original Message) | Sent: 6/12/2005 6:58 PM |
Hi,
I'm new to the group but really love English history. There is a lot I don't know so I hope people don't mind my ignorance or if I ask too many questions. Like - why did the children John of Gaunt had with Catherine Swynford not legitimized until much later after their birth??
| | |
| --- | --- |
| From: MarkGB5 | Sent: 6/13/2005 1:44 PM |
Katherine Swynford, whom John of Gaunt married as his third wife in 1396, had been his mistress since about 1372, but at that time John had recently married his second wife Constance of Castile. Therefore his four children by Katherine born between 1372 and 1379 were illegitimate at the time of their birth. Constance died in 1394 and two years later John married Katherine. Their children were legitimated by the Pope later that same year. King Richard II also recognized their legitimacy in 1397, but specifically excluded them from the succession.
Thanks. It is interesting that the Beaufort children were excluded from the succession by Richard II but that their distant descended Henry VI eventually did become king.
Henry VII was descended from John of Gaunt thru his mother Margaret Beaufort as well. Judy
Sorry, I meant to say Henry VII.
| | |
| --- | --- |
| From: MarkGB5 | Sent: 6/14/2005 1:53 PM |
Strictly speaking Henry VII was a usurper in that his sole claim to the throne came from his mother Margaret Beaufort, who was of the line specifically excluded from the succession by Richard II. But Henry conveniently overlooked that small point.
That is an interesting point. I am curious on another similar point - didn't Henry VIII's will chose the descendents of his sister Mary over his sister Margret in the succession, after his own children of course. Why then did Magrets great grandson James I came to the throne after Elizabeth and not the descendents of his sister Mary with Charles Brandon??
Lady Jane Grey who was queen for 9 days (after Henry VIII's son Edward VI) was the grand-daughter of Mary Tudor. Henry VIII disliked his sister Margaret could be part of the reason he disenherited her descendants, and I am sure that because her first husband was James IV of Scotland didn't help matters at all. The reason Jane was only queen for nine days was that she was put in the tower and executed. Then Mary I, Henry VIII's daughter became queen.
Judy
Helen, you are right about Henry VI being descended from John of Gaunt. John was his great-grandfather and John's first wife Blanch was his great-grandmother. Judy
Henry VII did not claim the throne thru right of bar sinister descent, but thru right of conquest. It's probably why he had himself crowned before marrying Elizabeth of York, so peeps would not say he had married into the kingship.
| | |
| --- | --- |
| From: MarkGB5 | Sent: 6/15/2005 2:20 PM |
Lady Helen, it's true that Henry VIII excluded the heirs of his sister Margaret from the succession probably because he didn't want the Scots to take over England. He would have been happy enough to see it the other way round though. But by the time Elizabeth I was Queen and getting old with no heir of her own she in turn reluctantly reinstated the true line of succession by recognizing James VI, King of Scots as her heir.
| | |
| --- | --- |
| From: MarkGB5 | Sent: 6/15/2005 3:40 PM |
It was not Henry VIII's will that excluded Margaret's heirs from the succession but the Act of Succession passed in 1544, three years before his death.
"Katherine" by Anya Seton is an excellent historical fiction story about Katherine Swynford...Judy