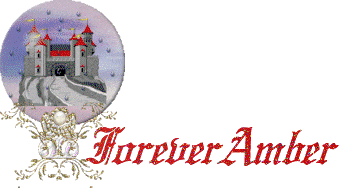 Rank:Diamond Member


Score: 572
Posts: 572
From: USA

| | |
| --- | --- |
| (Date Posted:03/06/2009 11:09 AM) | Share to: |
I knew that would bring folk in here in droves ROFL

I'm actually reading an new book called Royal Whodunnits & the reason it's not in Book Talk yet is because I haven't finished it & it's solving all the royal mysteries, like the Princes in the Tower, so the real good ones belong right here. There's a short story by a writer of historical fiction for each one. I am sad to crush all the Ricardians but it seems they made Richard guilty (looks sternly aside at Mark).

OK this is how it went....you recall when Mark posted that gem about the bricklayer, Richard of Eastwell, who was supposed to be Richard of York? Somebody pointed out perhaps it was RIIIs bastard, I think. Anyway, the author seized this gem & ran with it, in first person prose which is the kicker, as you'll see in a sec.

Richard of Eastwell did indeed become RIIIs bastard; he was fostered out to common folk & didn't even meet his old man until he was like 12, & just the once. The kid was fostered out to Will Slaughter, who was supposedly involved in the disposal of the lads, considering what one reads. Will was taking care of TPITT & since they were of an age with young Richard, he would bring him to work & let them play together.

Then there was the whole bastardization thing & RIII took the throne. Suddenly Sir Robert Brackenbury is placed as Tower constable & Will's told when he & Richard come to work one July morn that TPITT have been moved & his services are no longer required. Will & Richard, who've been uneasy about treachery, are in a panic when Brackenbury lets it slip that he got orders from RIII to hand over the keys last night to Tyrell & Dighton, the usual flunky suspects in the matter, & they bully their way into TPITT rooms, which have been cleared out.

Richard runs down the convenient back stairs & sees crumbs of earth & a funky smell & realizes it's incense. Off the landing there's access to the Tower chapel. They confront the priest; Will threatens to dig if he doesn't get the truth out of him & the priest says no no you can't consecrated ground no no.

So they realize TPITT have been disposed of, alas, & there's nothing to be done about it now. Life goes on, Richard is apprenticed to a mason, & then what lurks but the threat of Henry Tudor. RIII is gearing up for Bosworth. Young Richard conveniently gets armor (not explained by author) & hies off to Bosworth.

Now the whole time you're reading this thinking he's going to help Daddy despite his suspicions that he had his pals Ned & Dickon taken out....because who pays attention to 2-line breaks when they read? 1st person story; the 2-line break was not just because time had moved on, but because the author cheated & changed narrators on you!

What developed is this....RIIIs bastard, who's right between TPITT in age, comes up with what he thinks is a brilliant plan once they get real uneasy about the possibility of TPITT removal of a permanent type. Mom must have been a blonde because he does resemble his cousins (author obviously saw the cringing TPITT pic we used on Halloween with their long flowing blonde locks). He's too big to pass for Richard of York (who's the kid who usually makes it out alive), but close enough in size to Edward. So they swap places. Edward goes home with Will, & Richard stays with Richard in the Tower. The thin reasoning behind this is that if indeed an attempt is made to eliminate TPITT, RIIIs kid can pipe up & tell them he's RIIIs kid & they'll say OK & go check with RIII first ROFL

I'd like some of what Will was smoking, please


Apparently Tyrrell & Dighton failed to be impressed by this claim, or snuck up on them so fast they never saw it coming, since there's consecrated ground under them there stairs. Bad plan all around.

So Edward's now trotting off to Bosworth, tells the sentry he's RIIIs kid, so he gets in & goes to RIIIs tent. RIII is all happy to see Sonny Boy again (tho he's not really as Edward's in armor with his helm down) & thinks he came because he's afraid Dad's going to lose etc. Nice reunion & all that.

Now time for RIII to toddle off & fight the Tudor, so he tells the kid to take off his helm for a nice fatherly kiss. Triumphantly Edward yanks it off, letting his more brilliantly blonde locks spill out, grins at Uncle Dick who fair swoons when he sees the kid's face, & devises great pleasure from informing RIII that he ordered the murder of HIS OWN SON.

No wonder he lost at Bosworth....must've been damn rattled ROFLMFAO

So anyway, Edward stayed a bricklayer because gosh, if you can't trust Mom not to turn you over to a murderer, & you can't trust your uncle not to smother you to death, for sure you can't trust your sister & her new hubby, who just invalidated Titulus Regius, to welcome you with open arms & kick them off the throne in your favor, can you?

I thought it was an interesting twist & wait until I post who killed HVI, you'll die laughing (NOT my Dickon this time).