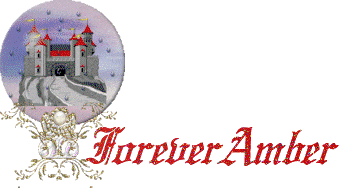 Rank:Diamond Member


Score: 572
Posts: 572
From: USA

| | |
| --- | --- |
| (Date Posted:02/19/2009 10:11 AM) | Share to: |
| | |
| --- | --- |
| From: Greensleeves (Original Message) | Sent: 3/30/2008 5:41 PM |
Finally finished up with Joanna Denny's biography Katherine Howard: A Tudor Conspiracy (& since I cannot stand Catherine spelt with a K that's the last time you'll see me do it & I don't care if they got an actual copy of Catherine Howard's siggy where she does the same LOL). I can see why her Anne Boleyn bio (which I've not yet read) received a lukewarm reception.
Don't get me wrong, Denny writes well & hurls out some interesting stuff that makes you go hmmmm so it wasn't a bad read....the problem is, ya get neck strain snapping your head around going WHAT DID SHE JUST SAY???
The woman does NOT footnote & some of the stuff she says is absolutely outrageous & I for one would like to know what her sources were for some of it, but alas
There is a section at the end where she notes what she used for each chapter, but she doesn't specifically cite things as she says them. I am amazed she hasn't been drummed outta the historians' clubhouse for that cardinal sin alone LOL
She do hate Jane Rochford with a passion (unlike in that book FA read), but she also blithely accepts that BOTH of Mary Boleyn's Carey children were Henry's. I am fairly sure Catherine Carey was the elder, born circa 1525 or so, & the date most historians agree on for the start of her affair with Henry is circa 1520. If she kept his interest THAT long, why didn't he marry HER then? I sort of recall mayhap 1528 for Henry Carey? I may have the birth order reversed, if anyone is certain do let me know. That would be well into his courtship of Anne.....what, was Thomas Boleyn so evil that while Anne was keeping her legs closed, Mary was keeping the king satisfied?
There was also the bit I posted about earlier whereby Denny proposes Henry had Fitzroy killed because he was brewing rebellion & was one of the ringleaders of the Pilgrimage of Grace.
But I digress as I am wont to do LOL Denny starts in classic Dickens fashion from I AM BORN LOL only thankfully not in first person as tis a bio not a novel. Apparently Edmund Howard was considered the loser of the family, & didn't even have property of his own, but was too good to set his lily-white hands to work for a living, so he dragged his wife & children (& there were many of em) from relative to relative sponging until they'd worn out their welcome. Jocasta (whom I've usually seen called Joyce) Culpeper apparently suffered Jane Seymour's fate & died a few weeks after Catherine's birth, & Edmund remarried with indecent haste to get a mother for his children. Denny likes 1525-6 as Catherine's birthdate.
Catherine was sloughed off by age 7 or so on the Dowager Duchess of Norfolk, Agnes Tylney, who was actually Edmund's stepmother. Denny's gone the poor neglected waif route with Catherine, placing her involvement with Henry Manox at around age 11 or so, & stating Catherine just desperately wanted to "fit in" with the older girls & be loved by someone. I'm really not sure if Denny's pick for DOB is solid because Catherine would've obviously had to have reached puberty by this point, unless Manox was so much of a sleaze that he liked little girls with no bosoms
Denny does seem to think Catherine wasn't QUITE as stoopid as history has made her out to be, merely uneducated & naive. When one thinks of the sort of educational regime gone through by Mary, Elizabeth, & Jane Grey, yesm, I reckon Catherine didn't get much of an education under Duchess Agnes's roof. Denny states Joan Bulmer had previously been involved with Francis Dereham & ratted Catherine out to the Duchess, who in turn had her son Lord William Howard give the girl a stern talking-to about her position in life etc & how Dereham was beneath her notice. With all the people who allegedly knew Catherine was a "lightskirt", I dunno HOW this never came up BEFORE she married Henry
Denny also thinks Catherine & Thomas Culpeper never had the opportunity (despite Jane Rochford's pandering) to consummate their relationship, although she says it was headed in that direction according to what was gotten out of Culpeper on torture. I'm thinking Culpeper was hoping like hell his friendship with Henry might spare him (I reckon he wasn't paying much attention when Henry Norreys lost his head) & decided to toss em that bone instead of admitting he's swived the queen LOL He did try to put it all off on Catherine, claiming she approached him first. Catherine just seemed to have a talent for choosing the wrong man (in this day & age we'd prolly call her an "arsehole magnet" LOL), as Denny says Culpeper, though still young (she pegs him about 10 yrs her senior), had a most unsavory reputation & had already gotten away with rape & murder prior to becoming involved with Catherine.
She also tosses in the apocryphal tale of Catherine screaming down the Hampton Court gallery while Henry was at Mass being kept away from him by orders of Wriothesley, & of Henry's sobbing over his wife's duplicitousness as well. Catherine, who was confined at Syon House a good 3 months before her execution, was also said to have been dragged kicking & screaming to the Tower, having thought Henry would be content to merely divorce her (did NO ONE pay attention here? jeez!). After throwing in all the historical gossip, Denny then refuses to buy the story of Catherine practicing "to make a good end" by calling for the block to lay her head on the night before.
It was a fairly absorbing book with a lot of interesting stuff in it, so I'd recommend it for that; just be prepared to have your eyes bug out now & then at some of what Denny purports to be the truth of the matter.
My husband gave me this book for my birthday and I had already read the AB book. No, I have never been convinced either Carey child was anything other than a Carey. Their birthdates/birth order are argued. No one has ever pinned down exactly when or how long Mary Boleyn was Henry's mistress. I guess I still have Agnes Strickland's and David Starkey's view that Katheryn and Thomas Culpepper may not have actually done the deed. It would have been hard to manage and somebody probably would have fessed up. Just admitting you lusted after the Queen and she after you was enough. I guess I will always have a soft spot for Katheryn Howard. I wish I could go back and give her a mother who would tell that Mannox creep to go away, keep Francis Derham and company out of the girls' rooms at night and go ahead and marry our distant cousin Thomas Culpepper and have ten children and stay away from the King's roving eye. I did enjoy the book as there was some good background information and I love those Tudors. There is a website about Bessie Blount and Henry Fitzroy that suggests HVIII was a little afraid of him.
There was a book about Catherine Howard called A Tudor Tragedy, it was by Lacey Baldwin Smith, published in 1961.
In 'Henry VIII: King and court' Alison Weir says that she thinks it unlikely that the Carey children were Henry's, because he never acknowledged them and, as she says, he was sensitive about his lack of children, so it seems unlikely that he would have failed to acknowledge them if they had been his.
Louise
I have read the Smith book. He refers to Katheryn Howard as a juvenile delinquent. Bit harsh, no? I have read reasons why Henry would not have claimed either or both Carey children, but the fact is he didn't. Mary Boleyn has descendants walking around - DNA testing anyone?
Last night I watched the second part of the series "Henry VIII" starring Ray Winston. Katherine was depicted as a blond air head who was manipulated by her relatives and whose infidelity was eventually betrayed to the impotent Henry, who sent her to the block where she died begging for mercy. I've always found Katherine quite a sympathetic character, doing her best for her family, who let us remember, had fought and died for Richard III at Bosworth Field within living memory. She always seems to get glossed over in favour of Anne Boleyn and Katherine of Aragon and it'd be nice to see more about her when Henry's life is dramatised.
By the way, from what I saw of it, the series didn't look very good and I'm sure Katherine was a brunette, not a blond. The actress who played her looked familiar but her name escapes me.
I too stayed up to watch part2 of Henry8th, I think that Ray Winston is a good actor, but really NOT good as Henry he was portraying him as a cockney bully, it didn't finish here until 3am, and I have to say that I wish i'd had the sleep instead, and I must have blinked because I missed Anne of Cleves altogether.
I was really disappointed, Jane Seymour was also not as timid as she has always been portrayed before!!!!
No Bueno.
Catherine Howard was played by Emily Blunt in this series (she also starred in "The Devil wears Prada" among other things). And yes, Georgina62, you may well have blinked and missed Anne of Cleves; she is only in 2 scenes and for about a second a time in each, which I think is pretty appalling considering the whole thing lasts about 4 hours.
Denny describes Katheryn Howard as a "dark blond" and Angela Pleasance was blond in the PBS series also.
The Holbein watercolor of Katheryn probably done when she was a lady in waiting to AofC which is on the cover of Denny's book shows her as a dark blond also. I just read an article (March 2008?) where a second contemporary copy of the Holbein portrait identified and unindentified as Katheryn has been identified once more as Katheryn by David Starkey and is on display at Hever with her cousins. I found it on the Showtime Tudors Wiki.