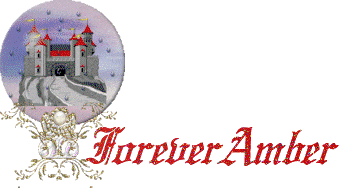 Rank:Diamond Member


Score:572
Posts:572
From: USA

RE:David Starkey
(Date Posted:02/20/2009 11:12 AM)
I'm not sure what the present royal family think about the Princes in the Tower, I don't recall ever reading an opinion on the subject by any of them.
There are quite a few good books about the royal families of England, some with more detail than others. Some of them only start from the Norman conquest(1066), but because I am interested in early medieval history as well I tend to prefer those that go back to the Saxon Kings. One of the most enjoyable books I think is 'Britain's Royal Families' by Alison Weir, which goes into detail about the various kings and queens, their offspring, and how they are all related to each other. This book also includes the Kings and Queens of Scotland (when Scotland was a seperate country) which some books leave out.
There are quite a lot of websites that have lists of the Kings and Queens of Britain, in fact I found so many when I typed the words into the search that I don't really know which one to recommend! Wikipedia has an entry on the subject of course, but there are lots of others.
Louise
| | |
| --- | --- |
| From: MarkGB5 | Sent: 1/16/2007 2:32 PM |
I too can recommend Alison Weir's book. It lists all the children, legitimate and illegitimate, of every English and Scottish monarch since the 9th century.
As far as I'm aware the Royal Family accept that the bones in Westminster Abbey are those of the two Princes.
There are a lot of books listing the Kings and Queens of England, some more in depth than others, but all pretty good. The following are in my personal collection and might be found in your local library (there are probably alot of others at the library):
The Lives of The Kings and Queens of England
by Antonia Fraser
From William the Conqueror through Elizabeth II
The Hollow Crown: The Follies, Foibles and Faces of the Kings and Queens of England
by John Barton and Joy Law
From William the Conqueror through Elizabeth II
Kings and Queens: A History of British Monarchy
by Ronald Pearsall
From the West Saxon Kings starting with Egbert (802 - 839) throuogh Elizabeth II
- this is a very condensed history. It talks of all the Kings but very briefly.
The Kings and Queens of England: A Tourist Guide
by Jane Murray
This one is a little different. The book begins with Elizabeth II and works its way back to Edward the Confessor. It touches briefly on the Monarchs (though more than Ronald Pearsall's book), it gives the major points on each Monarch.
The History of England
by Jasper Ridley
This one you will need to read through the book to get all the names of the Kings and Queens, but it starts about the 6th century. It starts with a chapter called The English and the Christians and how Britain was divided into more than a dozen pagan English Kingdoms, and gives all the minor Kings names. It continues through the 20th century. A very interesting book
A History of the English Speaking Peoples
by Winston Churchill
This is a 4 volume set and covers everything including all the Kings and Queens from Gaius Julius Caesar's attempts to invade and conquor Britain through Victorian Era. A very informative history.
Hope this helps.
Oh my goodness... I just accidentily clicked on your name Louise and found out that you are in Britain.. who better to know the history of your country... thank you all for the book references, I will be looking into these publications, I on the other hand , am in the US... I have always enjoyed any history on England, Scotland and Ireland.. I glanced at the castle of the day last night and was searching into Kenilworth Castle , I noticed that there are some books written on this subject by a John Drew ... this is the name of my baby brother... is this neat or what??
I think it is great that so many Americans seem to be interested in British history, I hope you will find some of the book references useful. I have always been interested in the Tudors, I used to live just a few miles from Hampton Court Palace, which I visited very often. The area I lived in was Tudor themed, the main road was called Tudor Drive, and most of the roads off it had Tudor names, Aragon Road, Anne Bolyen's Walk (a cul-de-sac, appropriately enough) Cleeves Road, etc. The local pub was called The Cardinal and had a painting of Cardinal Woolsey as the sign, and most of the houses were mock-Tudor.
Now I live in Dover, which is nice too in its way, Dover Castle has a permanent exhibiton about the visit of King Henry VIII, with the rooms that would have been the throne room, bedroom etc done up in Tudor style, and lots of exhibits about Henry and his household, wives etc. You can play a Tudor board game and have a go at plaiting rush matting, building a model of Dover harbour at the time, doing a quiz about the wives etc, the children love it. The nearby towns of Walmer and Deal have smaller castles which were built by Henry VIII, so there is quite a lot of Tudor history in the area one way and another.
Louise
| | |
| --- | --- |
| From: MarkGB5 | Sent: 1/17/2007 2:23 PM |
I visited Dover for the first time last year and also went to Walmer and Deal, all three were superb.
I would love to visit England, Ireland and Scotland! All American's should look more into British history, as a large number of us came to this country from these three countries. Although, now we are a lot more diverse... but my family also has American Indian in our ancestry ( Cherokee & Blackfeet ) I come from a family with six children , and I do believe I am the true changeling , I can not get enough of things concerning England , Ireland, etc... I love its history, its speech, and I find myself watching anything about it.. I even would rather watch the BBC channel than any of our programs! My sisters and brothers all favor the Indian features, but I am very fair and have green eyes , dark hair(once) with red highlights. All my rings are claddaghs , even my earrings, I do believe that I have a strong Irish bend. But I repeat , I love England just as much...
I think it is really interesting that you have such varied anticedents. I think it is great that you are interested in finding about your British and Irish ancestry. How lovely that you have Cherokee and Blackfoot blood as well, that is a wonderful mixture.
Funnily enough, I am very interested in finding out about my american ancestry! My paternal grandfather was American, he came from Kansas, but he died before my father was born so we have never known much about him or his antecedents. However, my brother recently made contact over the Internet with a distant cousin of ours in America, and she knows a lot about our ancestry. Apparently our great-great-great-great-great grandfather left Ireland for America in 1730, so I am now going to study what was happening in America at that time, as I have realised that i know hardly anything about American history between the Pilgrim Fathers and the Revolutionary War!
Louise
well, do you think we might be cousin's?? (laughing) I do know that a lot of my ancestors came from Ireland , the Drew side of my family came to this country in the early 1600's.. as I said this name has been traced to Normandy and William in 1066 , we also know that members of this family fought with Braveheart ( William Wallace )... My mothers family were Hornsby, Wilson"s and Strong's.. we are all from Kentucky
Anne Bolyen's Walk (a cul-de-sac, appropriately enough)
Have you tried Ancestry.com ? it has listings on there according to states as well as name searches... and you can go to the US Census , also we only have them every 70 years , so the one now is for 1930...