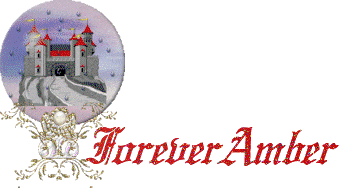 Rank:Diamond Member


Score: 575
Posts: 575
From: USA

| | |
| --- | --- |
| (Date Posted:02/19/2009 4:56 AM) | Share to: |
Lady Helen's thoughts on the Lancastrian line has had me taking a closer look at the gnarled twists of the Plantagenet family tree & its tortured offshoots beyond the "main" royals. Whilst having a peek, I realized that Jane Grey was actually more interestingly connected than the Tudor princesses.
Jane could claim descent from not just Edward IV & the Beaufort line, but oddly enough, from Elizabeth Woodville as well. Not a clue why I've never made this connection before LOL.....but Elizabeth Woodville's eldest son, Thomas Grey, Marquess of Dorset, escaped to the continent & therefore wasn't eliminated in the general Woodville purge of Richard IIIs reign.
Now this next bit just goes to show how hopelessly the lines were blurred in the Wars of the Roses....Dorset's wife was Catherine Neville, much-younger sister to the Kingmaker, daughter of the Earl of Salisbury, granddaughter of Joan Beaufort. O to be a fly on the wall for those betrothal negotiations.
Their son Thomas was the father of Henry Grey, Jane's dad.
Soooo when you go over to Jane's maternal begats....Frances Brandon being the daughter of Mary Tudor who was the daughter of Elizabeth of York who was the daughter of Edward IV & Elizabeth Woodville....
Jane managed to get descended from the Woodvilles twice over. Elizabeth Woodville was Jane's great-great-grandmother on BOTH sides.
I think they were sooooo interrelated by this point that there are probably about a million people in England right now who have a better claim to the throne than the Windsors do ROFL
Isn't there a gentleman in Australia recently who thinks he ought to be the king because his begats are better than Elizabeth II's?
| | |
| --- | --- |
| From: MarkGB5 | Sent: 7/7/2005 3:50 PM |
Yes, the Earl of Loudon. He claims that Edward IV was illegitimate and as a direct descendent of George, Duke of Clarence he's the rightful King
LOL I had a look for the news stories about it.... THIS one says "King Michael" is descended from Richard II which ain't possible as far as I know; THIS one says Cecily Neville was a big slut ROFL & therefore no one since Henry VI has had a legitimate claim to the throne. Even the BBC News has picked up on Cecily's fling with the archer in Rouen ROFL Wikipedia has got an entry discussing Edward IVs legitimacy & an entry for King Michael as well!
Lady Jane Grey was the granddaughter of Henry VIII's youngest sister Mary (I think).
She was, Kira, you're right!
| | |
| --- | --- |
| From: MarkGB5 | Sent: 7/10/2005 6:13 AM |
I read somewhere a while ago that the "true" Queen of England in the most direct line of descent from Athelstan, the first King of England in 927, is Beatrice, Countess of Kinloss, born in 1944.
Athelstan, the first King of England??? I thought it was Egbert.
According to my British Monarchy book, the first king was Egbert 802-839. Athelstan came later, 924-940.....Judy
| | |
| --- | --- |
| From: MarkGB5 | Sent: 7/10/2005 3:45 PM |
By England I mean the country more or less the same one we know today. Egbert was never King of the north of England. Athelstan conquered the Kingdom of Northumbria (modern Yorkshire northwards to the Scottish border) in 927 thereby creating the modern England. Egbert controlled only about half of the area Athelstan was to control a century later.