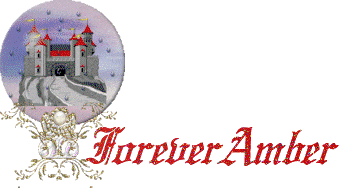 Rank:Diamond Member


Score: 572
Posts: 572
From: USA

| | |
| --- | --- |
| (Date Posted:03/10/2009 8:58 AM) | Share to: |
Rolling along in the Royal Whodunnits book (whose title I've blatantly lifted as a description for this board)....

It's after Tewkesbury & Henry VI is in the Tower. Another 1st person tale. Poor Henry is old, tired, sick of all this internecine nonsense, knows he's done for, & wishes Edward IV would just get it over with already. He's kneeling at his prie-dieu & trying to pray but a little singsong of "Now Ned's dead they'll have my head" keeps frolicking thru his feeble little brain.

Or IS his brain that feeble?

Henry ponders that without the death of Edward, Prince of Wales, his own death would bring little ease to the House of York with his son still on the loose, young, healthy, in the prime of life, eager to fight for the crown to return to the House of Lancaster. But now that Ned's dead, so is Henry himself; there's no point to keeping him alive. It's God's will that Henry dies. Just what one would expect from this pious, drooling lunatic.

But IS he insane?

Henry's thinking the easiest way to get rid of him would be poison in his food. Oh he fell ill, EIV will say sadly. Much better than taking off his head like they did to poor Henry of Somerset, no public outcry. The Yorkists think he'll care that he dies. He's weary of being king. He's had it up to here with it. He's the king, after all; why should he be dictated to for his entire life? He's a useless figurehead. The Yorkists don't understand that the caring was driven out him long ago by Warwick.

Not Warwick lately "Kingmaker" (whom Henry thinks a more apt nickname would be "Gravemaker"), but Richard Beauchamp, Earl of Warwick (the Kingmaker's wife's father, from whom he got the title; yeah I know, shut up with those begats already ROFL). That Warwick was left as Regent of the kingdom & Lord Protector by Uncle Bedford when the latter went off to fight the French wars. He stifled Henry in his boyhood. He never let him do anything. He never let him make any decisions. It was always "must" & "must not" with him & Henry resented it. He was in firm control of Henry from age 7 to age 16.

At which point Henry decided, Uncle Bedford having died, that there was a perfect opportunity to get rid of Warwick, & innocently suggested to his governing council that Warwick would be a fine choice for Regent of France. Warwick did not want to go, but he did. His brief tenure was undistinguished & within 2 years he was dead.

That was the 1st death Henry managed cleverly.

He meant to be a good king when he was a small boy, but felt he was hounded by a pack of controlling nobles baying for power who made sure that he could not be. If Henry was weaker, he would've bent to their wishes. But he was not. Instead, they broke him. But it gave Henry pleasure to play subtle games with them & let them choke on their own greed.

Like with Bishop Moleyns of Chichester, who Henry appointed head of his Privy Council. When the soldiers waiting at Southampton were near revolt at lollygagging & not being sent either home or to France, not getting paid, due to the bishop's greed & corruptness, it was Henry who sent him to pacify them. The bishop was frightened & did not want to go, but Henry, now grown to manhood, insisted. The frustrated soldiers fell on the bishop in a mob & beat him to death. If a king is thought to be simple, no one looks twice at him or thinks he knows what he's doing. Henry was indifferent to Moleyns' demise & did nothing about bringing anyone to justice for it.

That was the 2nd death Henry managed cleverly.

Suffolk knew something wasn't quite right about it, but was too stupid to see Henry was not simple at all. His own greed had Parliament baying for his head in due course. Henry told Suffolk he would save him & help him escape punishment, & Suffolk was desperate enough to believe him. Henry arranged to have a royal ship waiting in the Channel for Suffolk to make his way put of the country, & to this day it puzzles him why no one ever even questioned that. Under Henry's orders, the captain took Suffolk prisoner & saw to his death, throwing his body & head onto Dover beach, & no one thought anything of it. Henry was an invisible king to them. No one could see that Henry could make things happen the way he wanted when he chose to do so.

That was the 3rd death Henry managed cleverly.

His thoughts are interrupted by a visit from EIV. Though he's armed, he has attendants with him, so Henry knows his death won't come at his hands with witnesses to tesitfy to it. Two kings of England in the same room. Henry deliberately sits down, knowing no one dares do so in the king's presence, just to tick EIV off. It's also not done to speak to a king before spoken to, so Henry does that as well.

"You know I killed your father, didn't you?" he says. "I made it happen."

York was a pawn in Henry's game with the nobles. Henry knew York was different from the rest of them, but the rest of them insisted York was the enemy because they feared him, so Henry went along with it & made him one, aggravating him beyond endurance until he revolted, & then let the queen move in for the kill.

That was the 4th death Henry managed cleverly. There were more.

EIV doesn't know how to respond to this. Henry lets his face deliberately assume the drooling idiot countenance that convinces them all he's mad. EIV departs in anger & disgust. Then young Richard, Duke of Gloucester's sent back in, to inquire if there's anything Henry requires, which EIV forgot to ask. Henry's uneasy with RIII & for a moment doesn't realize he's speaking his thoughts aloud, that RII doesn't have the face of a killer (take that, anti-Ricardians) & is here to look at the king, to put a face to him when he's finally taken out, to not have the profit of Henry's death without knowing the cost. And RIII has a look that maybe he thinks Henry's not so crazy after all. Henry shuts up & thinks that if RIII can see past the pretences, he's going to grow up to be hated.

Henry requests that his lady wife be brought to visit him in the Tower & RIII says OK. Henry goes back to his kneeler to make his final peace with God. Margaret of Anjou is let in, alone, dressed in mourning for her only child. Henry knows she despises him for not being the sort of husband & king she desired to have. He lives while Edward is dead & she hates him for it with a vicious passion. Henry thinks what a pity it is that she's more passion than wit & wants what she wants when she wants it & doesn't care if it's right or wrong as long as she gets it. He knows how to push her buttons after all these years of marriage, & he's thought out what he'd say to her in this position long ago.

"My lady, I'm sorry your bastard's dead," he greets her, & turns his back to her to continue with his prayers.

In a fury Margaret storms over to grab a heavy brass candlestick in both hands, raises it above her head, & brings it down with all her ravenous passion, hatred, & grief behind the blows.

When Henry's tomb at Windsor was opened in the 1800s, his skull was indeed seen to be smashed in.

Now THERE's a suspect nobody ever thought of, hmmm? Not to mention that Henry had any wits about him at all. I thought it was a clever way to approach the tale.