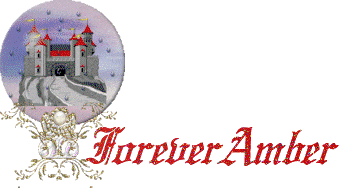 Rank:Diamond Member


Score: 572
Posts: 572
From: USA

| | |
| --- | --- |
| (Date Posted:02/19/2009 7:58 AM) | Share to: |
Henry II had a mistress he kept at Woodstock in a "secret" bower. Her name was Rosamond and he was particularly fond of her. Apparently he was spending quite a bit of his time at Woodstock and his Queen, the ever dominate, Eleanor of Aquitaine, was suspisous. She discovered Rosamond and shortly there after Sweet Rosamond was discovered dead.
Did Eleanor do it?
Although Eleanor may have been perturbed about Rosamond (mistresses were sooooo commonplace then) I doubt she would have "lowered" herself to deal with someone who was as much of a "nobody" as was Rosamond.
I very much doubt that Eleanor would have killed Rosamund de Clifford, who may not even have existed. Certainly, as AnnieBme points out, concubines were commonplace in those days. Further, we know that Eleanor probably had affairs of her own. The fact that she tolerated Henry's bastard son, Geoffrey, in her household, and the fact that no contemporary chronicler asserts that she was jealous of Rosamund or any of Henry's mistresses, makes a pretty strong case that Eleanor would not have killed Rosamund.
Perhaps one of Henry's jealous mistresses did Rosamund in!
I think this story got started because of Eleanor being locked up by Henry for all those years after leading the civil war cooincided with Rosamund's death, and the rumor mill just sort of started churning. The bereaved King taking revenge for his beloved Rosamund, etc.was just too good to let pass. But if Eleanor was in France plotting a war to take over the Angevin Empire, I doubt she had much time to worry about Rosamund's health.
| | |
| --- | --- |
| From: judymar | Sent: 2/27/2005 8:23 AM |
I think I read as well that Eleanor was in France plotting at this time, and that Rosamund died in a convent. I hate to keep going back to the Amy Robsart killing, but I think a lot of these historical murders could have been done by do-gooders. Sort of like the murder of Thomas a Becket. If she was murdered, maybe it could have been because Henry was giving too much time to her and it was taking away from matters of the realm....Judy
I could be wrong, but I think Rosamund had been in the convent for awhile before she died, having entered voluntarily, for whatever reason. It doesn't seem like a convent would be a very convenient place for she and the king Henry to share an illicit love nest, so my feeling is that they were no longer lovers, their break perhaps precipitating her sudden religious vocation. Or maybe she was sick, and just wanted to repent before she died. Henry did build some kind of memorial to her after her death, so evidently he was quite taken with her and respected her greatly, but I never heard of him neglecting his royal duties for any reason, of all the Plantagenets he seems to be the least likely to have neglected his duties, no matter how smitten, and he certainly had energy to burn and a way of making sure things got done no matter how busy he was with "other pursuits."