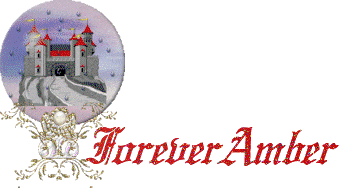 Rank:Diamond Member


Score: 572
Posts: 572
From: USA

| | |
| --- | --- |
| (Date Posted:02/19/2009 7:00 AM) | Share to: |
| | |
| --- | --- |
| From: ForeverAmber (Original Message) | Sent: 10/7/2002 5:11 PM |
Just before William the Conqueror exploded, he decided that William Rufus, rather than his older brother, Robert Curthose, Duke of Normandy, should be king of England. In 1088 a group of Normans, including Richard de Clare, rebelled against the rule of Rufus in order to place Robert on the throne. After a two day siege at Tonbridge Castle, Richard de Clare was forced to surrender to William. Richard was punished by having his castle and the town of Tonbridge burnt to the ground. Richard de Clare was also forced to live in a monastery where he died three years later. On 2nd August 1100, William Rufus went hunting at Brockenhurst in the New Forest. During the hunt, Walter Tirel fired an arrow at a stag. The arrow missed the animal and hit William Rufus in the chest. Within a few minutes the king was dead. Walter Tirel was Richard de Clare's son-in-law. Had the Clare family gained revenge on William Rufus? Or was Henry I's finger in this pie somewhere?
Interesting.......
But whether family revenge or the "finger" of Henry I....
It was certainly NOT an accident!


What I find intriguing is that William Rufus was the SECOND son of William the Conqueror to meet his maker in this way! WC's oldest son Richard ALSO got an arrow while hunting in the New Forest. How much of coincedence is that, for 2 sons of the same family to die in the exact same fashion? Was there something going on in terms of eradicting WC's heirs entirely, or was Richard's demise an accident that gave someone else an idea???


Robert Curthose was a "mess". He was no leader, no administrator, no finacial wizard, no nothing to redeem himself what so ever for such a position as King of England. William I knew this. He devised the notion that as eldest son, Robert should inheirit William's original lands (which he did). And as second son, William Rufus should inheirit William's "secondary"/newly aquired lands.

However, Rufus seemed to neglect the first and most important responsibility of any monarch...begetting an heir! He absolutely refused to marry (for what ever reason
).