RE:Good morning on this Thursday
(Date Posted:06/14/2012 2:08 AM)
Osiyo Annie , Linn, Greywolf and family

Sorry I missed a day or mighta been two , got all wrapped up in looking at houses on line and was in bed when I realised I forgot to sign in .. my bad ,, ill try to do better

Well its my Friday .. but got a busy wkend ,. Friday I go get my nails done , hair cut .. for my friends wedding on Sat .. I have a date even .. LOL .. had been seeing this man a few mo back .. hes a good guy , but I ran scared .. like I do when a good man comes along .. but anyway .. we have been talking and i have agreed to give him another chance , he was kinda rushing things back then , I mean talking the M word !!! I told him this time , he needs to s l o w down .. if I feel rushed ill back off again .. I have been through way to much to rush into anything .. he said he will take his time and prove to me how much he cares ,, and that he thinks I am worth waiting for .. silly man LOL .. he told me for him it was love at first sight ,, see now that scares me .. mom always said if it sounds to good to be true .. it prolly is .. but ill give him a chance ,,

Oh yeah , even the dog is getting groomed on Friday LOL .. Ill drop her off first then we will both get all prettied up LOL she loves getting groomed .. they always put a bandanna on her n she struts her butt out the door when i pick her up , she gets in the car n gives me a look like " well , drive the car, we got places to go n people to see " " LOL ..

Prayers for all in need today . lifting our Elders always ..

Blessings ,,, Lil Fire Bird ><><<><><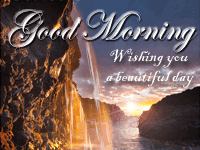 --------------------------------------------------------------
May your troubles be less, may your blessings be more, and
may nothing but happiness come through your door